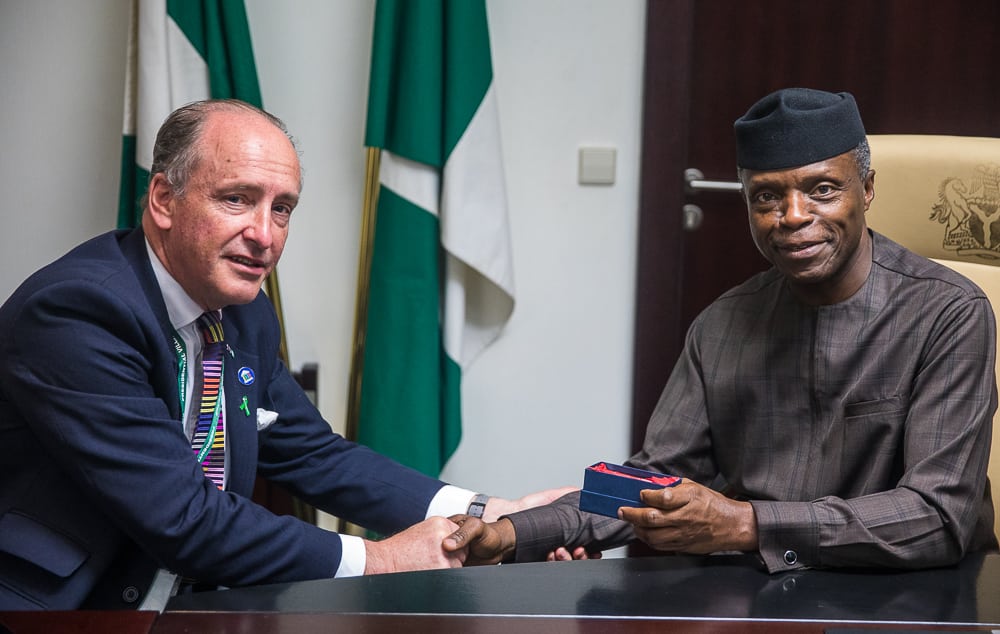 VP Yemi Osinbajo Lord Mayor of London
The Vice President received the Lord Mayor of the City of London, Alderman Charlse Bowman at the Statehouse in Abuja.
He led a delegation of business and investment stakeholders from the UK including the British High Commissioner in Nigeria Paul Arkwright.
President Buhari in Plateau State
The President was in Jos, Plateau state today to meet with families of the victims of the deadly killings and violence across communities in Jos, Plateau state.
This marks part of his efforts in securing the North-east. Security agencies have also been deployed to ascertain the culprits and bring them to book.
VP Yemi Osinbajo Opens Conference on Lead Poisoning in Abuja
Vice President Yemi Osinbajo declares open the 2nd International Conference on Lead Poisoning associated with Artisanal Gold Mining in Nigeria with Special Focus on Prevention today in Abuja.
He received special recognition award which was presented by Minister of State for Mines and Steel Development, Abubakar Bawa Bwari