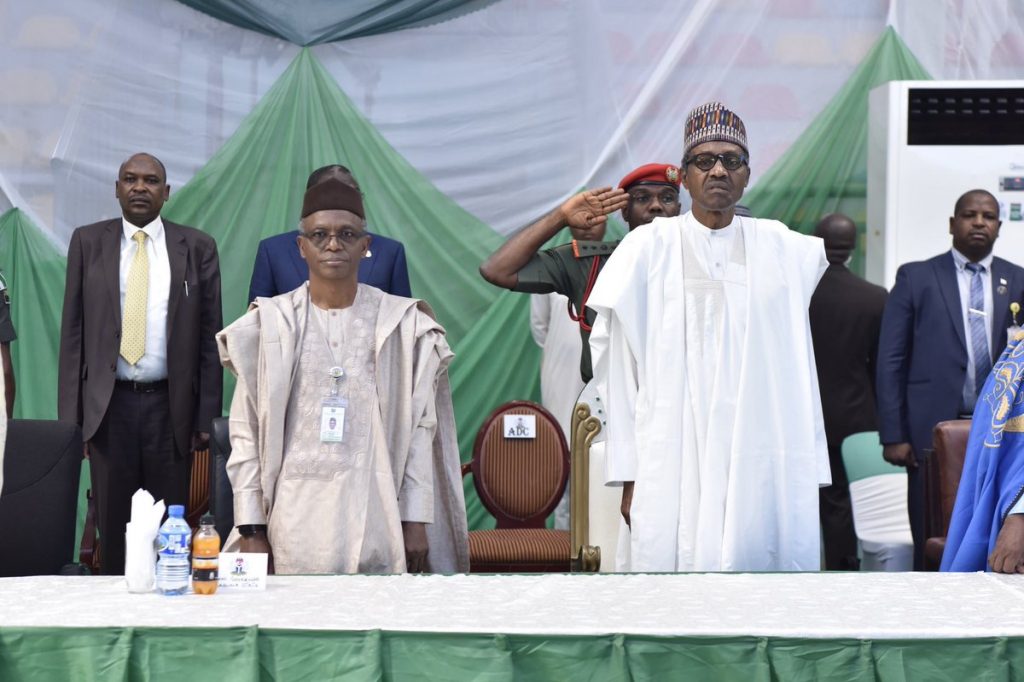 President Buhari Pays Condolence Visit to Kaduna State.
President Muhammadu Buhari paid a condolence visit to Kaduna state, where he met with communities affected by the recent violence in the State.
President Buhari Meets with four Governors from the South-South.
President Muhammadu Buhari met with four South-South state governors- Ifeanyi Okowa of Delta, Emmanuel Udom of Akwa Ibom, Nyesom Wike of Rivers, and Seriake Dickson of Bayelsa.
Vice President Osinbajo Declares Open The Art Summit Nigeria Held in Lagos State.
Vice President, Yemi Osinbajo, declared open The Art Summit Nigeria; with the theme- "The Future of Art | Artist as the Nucleus", held in Lagos State.