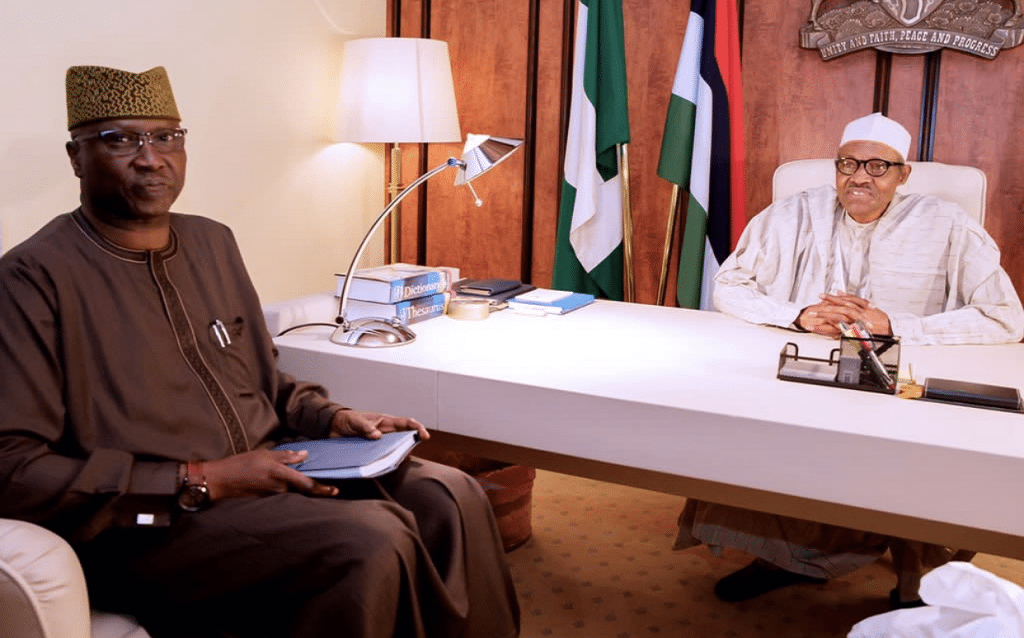 President Buhari Attends National Economic Committee in Abuja
The President attended the National Economic Committee (NEC) meeting of the All People's Congress (APC) today in Abuja.
He commended the party for their leadership efforts towards building the country; he did not spare his commendations to the National Assembly and State Governors present at the meeting.
He noted the achievements of the APC-led administration which involve winning the fight against Boko Haram, boosting the agricultural sector, improving power supply, and bring peace and stability to the Niger Delta.
He added that, "We've seen regular supply of petroleum products, a successful Presidential Fertilizer Initiative; and TSA implementation. This change is real."
Full presidential speech: HERE
Nigeria Rises in World Bank Business Rankings
The World Bank has applauded Nigeria in its efforts towards enhancing ease of doing business in the country.
According to World Bank, Nigeria moved up 24 places to be 145th on the World Bank "Doing Business" report and was recognised as one of the top 10 rising economies on the global scale.
The Vice President, Yemi Osinbajo, gave an address on the welcomed development were he mentioned that, "Improving the business environment is at the heart of the Buhari Administration's reform agenda. We are reinforcing our economic turnaround by a vigorous and active implementation of the Economic Recovery and Growth Plan (ERGP) so businesses operating in Nigeria can thrive and be competitive globally."
Full statement on his address: HERE