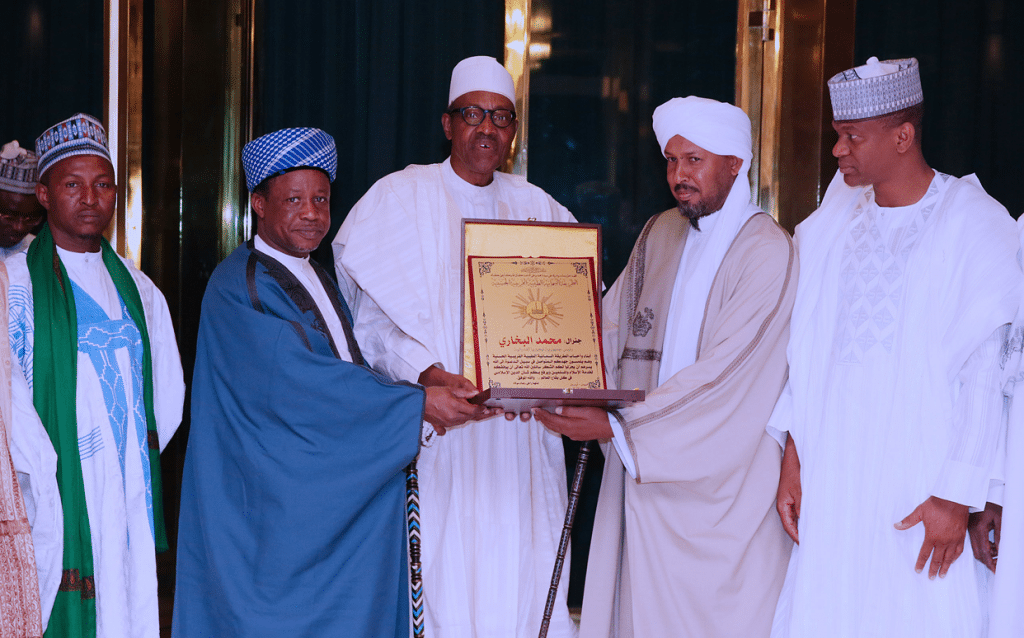 President Buhari Meet with Izantul Bid'a Wa Islamic Delegation
The President, today, received in audience the Izalatul-Bid'a-Wa-Iqamatus-Sunnah Islamic group led by their leader, Sheikh Bala Lau at the State House in Abuja.
Other members of the delegation were Sheikh Yakubu Musa Hassan, Dr Ibrahim Jalo and Sheikh Muhammad Kabir Haruna Gombe.
President Buhari Meets With Qadiriyya Movement
The President met with a delegation from the Qadiriyya Islamic Movement in Africa, led by Sheikh Quribullah Nasiru Kabara at the State House in Abuja.
He was presented a gift by the leader of the movement with other delegates being present, notably Sheikh Muhammad Hassan Fatih, Professor Hassan Abbas Hassan, Muhammed Abu Kasawi, Mumin Awadir Karim and others.