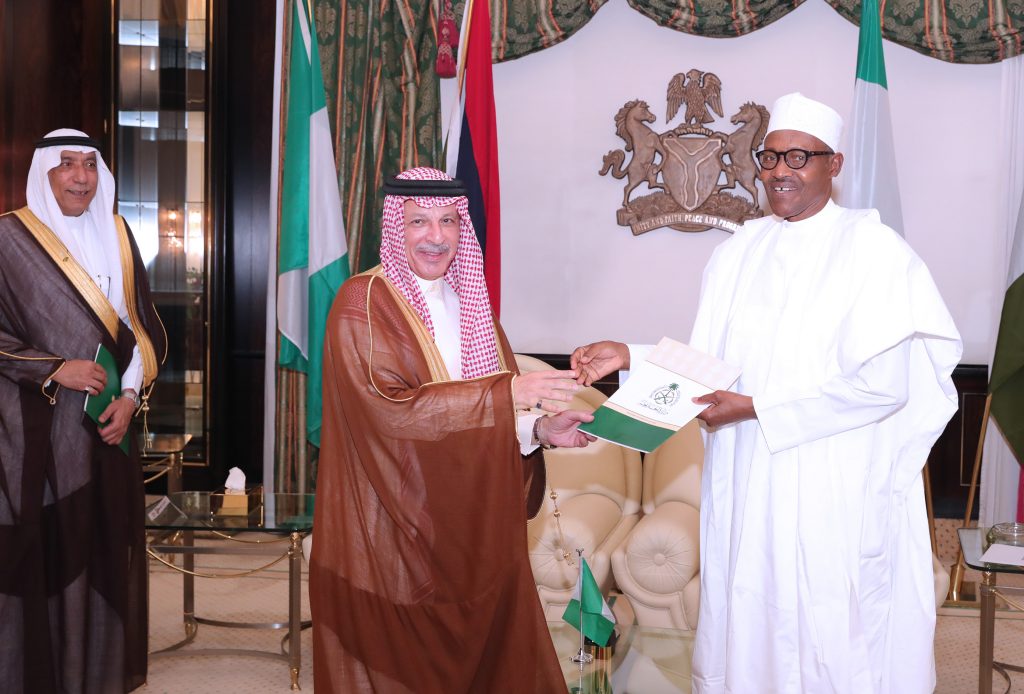 President Muhammadu Buhari Receives Special Envoy from King Salman Bin Abdulaziz of Kingdom of Saudi Arabia at the State House Abuja.
President Muhammadu Buhari received a letter from the Special Envoy of King Salman Bin Abdulaziz, Custodian of the Two Holy Mosques and Minister of State for African Affairs, Kingdom of Saudi Arabia, H.E Ahmad Qattan accompanied by the Ambassador of the Kingdom of Saudi Arabia to Nigeria, Adnan Bin Mahmoud Bostaji during an audience at the State House in Abuja.
President Buhari Swears-In New Perm Sec and Presides Over FEC Meeting.
President Muhammadu Buhari Swears-In New Eight Permanent Secretaries and Presided Over FEC Meeting at the Council Chambers, State House.