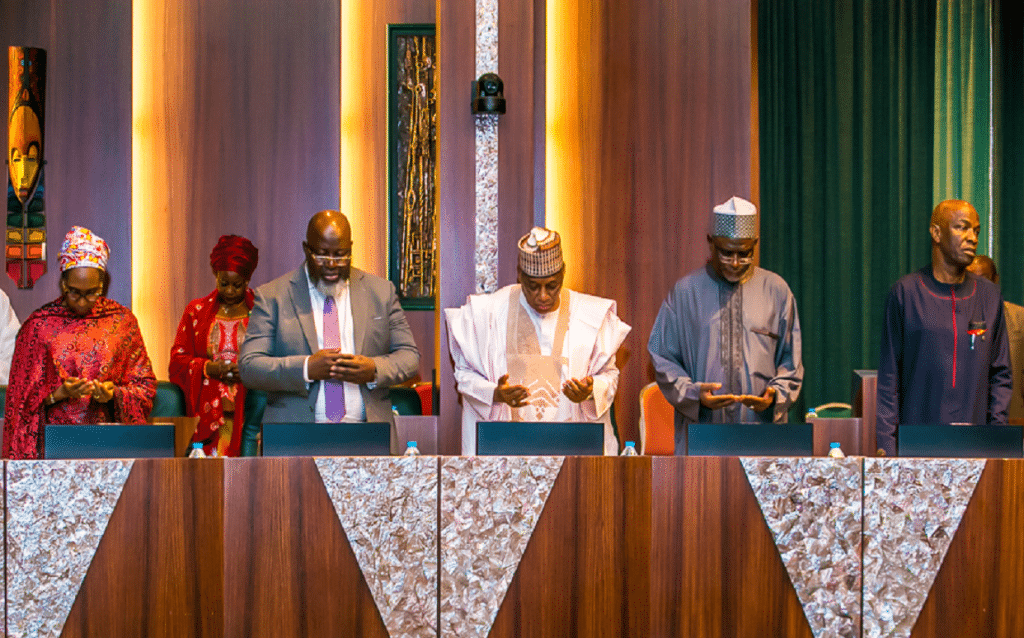 Missing Dapchi Schoolgirls Return Home
91 out of 101 schoolgirls who were abducted from the Government Girls' College of Science and Technology, Dapchi, Yobe state, have been accounted for by the Federal Government.
The girls are undergoing medical attention before returning safely to their families.
A press statement on the developments can be found HERE
President Buhari Presides Over FEC Meeting
The President presided over the Federal Executive Council meeting today in Abuja.