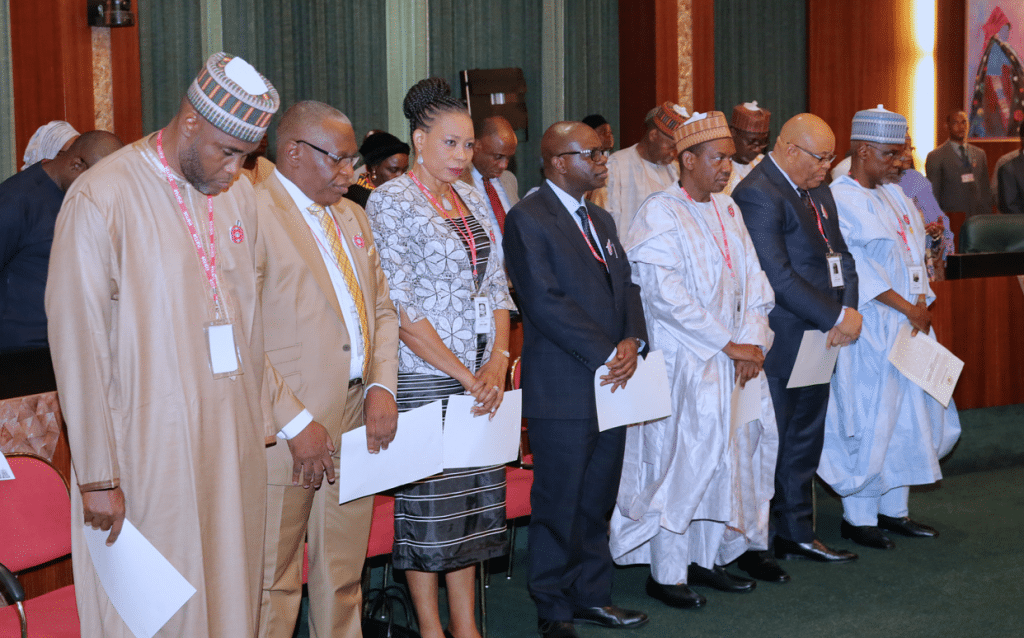 President Buhari Presides Over FEC Meeting
The President presided over FEC meeting today at the State House in Abuja.
The President swore in 7 permanent secretaries at the Meeting.
Their names are: Mustapha Lawal Sulaiman, Olusegun Adeyemi Adekunle, Comfort Chukumuebobo Ekaro, Adedayo Toba Apata, Bitrus Bako Nabasu, Osuji Ndubuisi Marcellinus and Dr Abdulkadir Mu'A'zu.