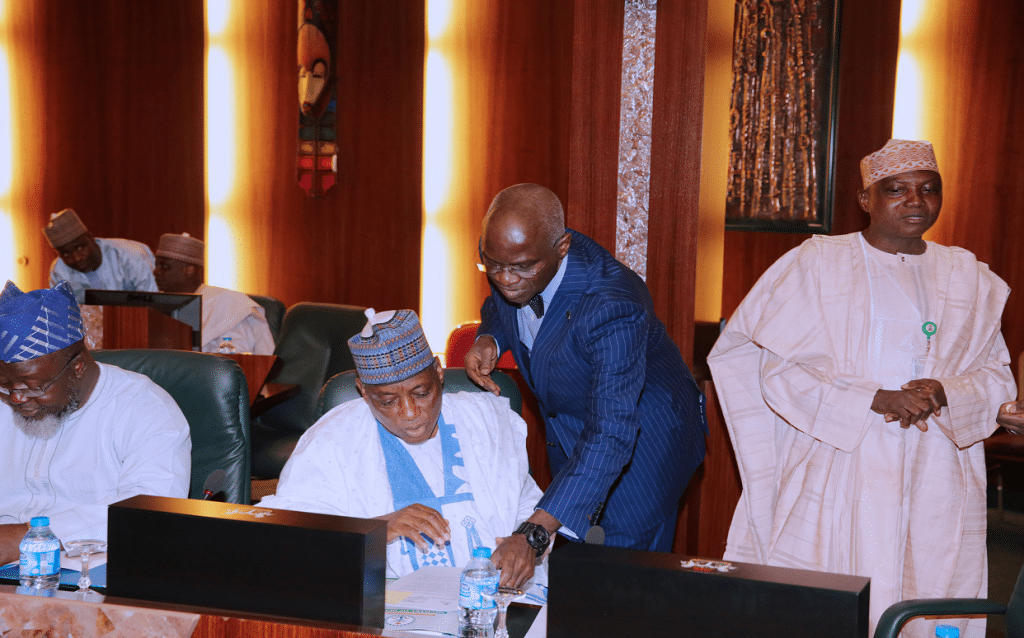 President Buhari Presides Over FEC Meeting
The President presided over FEC meeting today at the State House in Abuja.
From the meeting, it was deduced that a total of 66 project approvals have been made by the Federal Executive Council since 2015.
These projects consist of road and housing projects; electricity projects such as Afam 240MW and Mambilla 3,050MW; Windmill; TCN projects and so on.
The council have noted the economic impact of these projects to be highly significant as they would create job opportunities at the initial stage then lead to economic growth in the long term