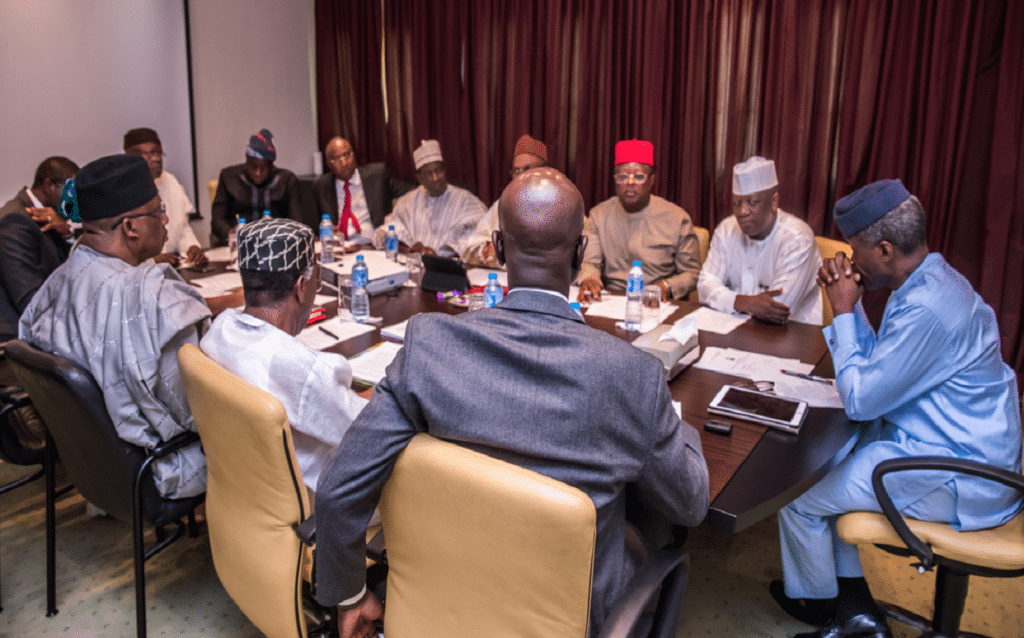 President Buhari Nominates Mr. Adamu For Central Bank
The President has nominated Mr. Edward L. Adamu to the Nigerian Senate for the position of Deputy Governor at the Central Bank of Nigeria (CBN).
Mr. Adamu, who has spent 25 years in the establishment, began his career at CBN in 2012 as the Director of Strategy and later became Director, HR in 2016.
Mr. Adamu, who is from Gombe state, is expected to replace Mr. Sulaiman Barau who retired in December 2017.
VP Osinbajo Presides Over NEC Meeting's Working Group
The Vice President presided over the committee set up from the National Economic Council to address the farmers/herdsmen conflicts in the country.