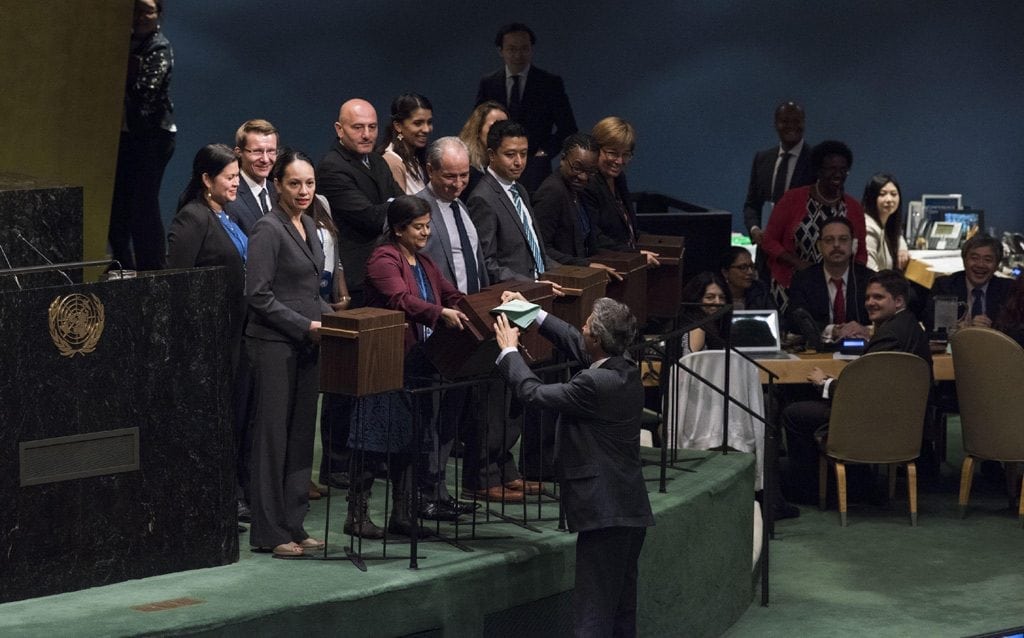 Nigeria is part of the 15 states to be elected by secret ballot to serve on the Human Rights Council of the United Nations. Nigeria is expected to serve on matters involving the protection of human rights globally.
Other countries elected into the Human Rights Council alongside Nigeria include Afghanistan, Angola, Australia, Chile, the Democratic Republic of the Congo, Mexico, Nepal, Nigeria, Pakistan, Peru, Qatar, Senegal, Slovakia, Spain and Ukraine.
The tenure for Nigeria and all the other countries is three years and it starts on January 1, 2018.
Meetings will be held at the Geneva Office of the United Nations with the aim of preventing and acting against human rights violations, strengthening human rights policies and providing necessary suggestions on human rights matters when necessary.