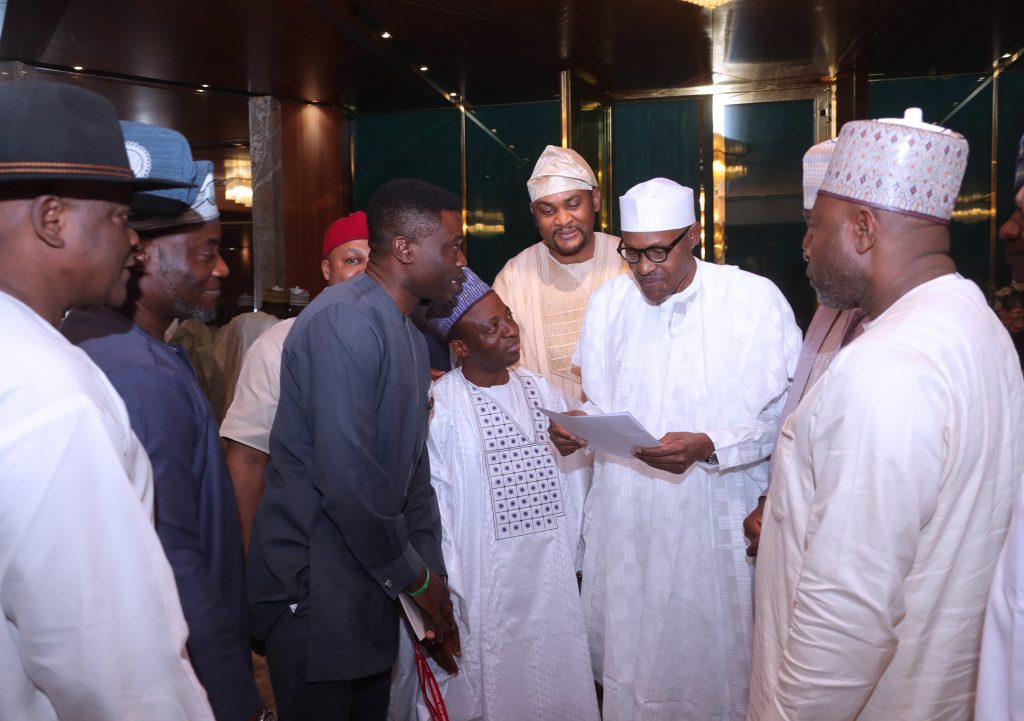 President Buhari Receives Endorsement From 12 Presidential Candidates
President Muhammadu Buhari received a present from the Leader and Presidential Candidate of Advanced Peoples Democratic Alliance (APDA), Alhaji Shitu Mohammed Kabir on behalf of the Forum of Presidential Candidates and Political Parties for good governance who endorsed President Buhari as their Presidential Candidates for February 23, 2019 election. The parties are APDA, ID, MRDO, APM, SNP, MMN, ACD, YS, ANDP, UPC, NEPP & NDLP after a meeting at the State House in Abuja.
Vice President Osinbajo Visits Kwara State on Next Level Engagements.
Vice President Yemi Osinbajo, visited Kwara State on Next Level Engagements. He was received by a mammoth crowd happily cheering the "O to ge" slogan in union.
He is accompanied by APC Governorship candidate, Abdulrasak Abdulrahman, Minister of Information, Lai Mohammed and other APC party chieftains.